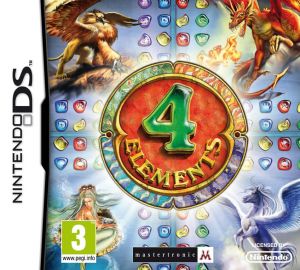 Key Information
Release Date
21 January 2011
Other Platforms
Where To Buy
Price History
Our Thoughts
You are entrusted with the task of restoring the balance of the four elements : Wind, water, fire and earth. They have clashed to turn a beautiful landscape into a desert – barren, treeless; chill that turned a flowing river into ice; rendered trees lifeless and created havoc all around. Use the books of magic that awaken you to the power of each element that open when you complete tasks or find the keys.
Be the saviour after crossing 64 levels together with 20 extra tasks that can offer you 16 cards of mystery that can help you unlock the books. What begins as a simple matching gems game leads you to hunt for missing pieces and clues that take you through the course of the game. Complete with a helpful fairy who directs you every step of the way the game has been interestingly laid out with finding missing pieces of clues before unlocking each book with the key.
Match three gems in a row to reach the next level and some more tasks before all the books are opened to bring back life in this ancient kingdom.
Recommended
Reviews