Ace Combat: Assault Horizon
for
Xbox 360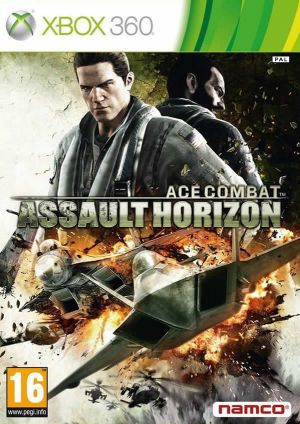 Key Information
Publisher
Namco Bandai Games
Release Date
14 October 2011
Other Platforms

PlayStation 3
Where To Buy
Price History
Our Thoughts
Combat in the sky can't be more detailed in graphical representation than ACE COMBAT® ASSAULT HORIZON as you witness aircraft being ripped apart, splashing fuel and explosion debris all over the skies. Zip across the atmosphere to smash the enemy aircraft. You can do this is both modes individual and multiplayer. Move to real world locations around the world to wreak havoc on enemy aircraft blowing the machines to bits and completely routing the opponents.
Witness the destruction in great detail thanks to the graphical presentation with even shattering buildings up close. Using the path breaking Close-Range Assault System and the new Attack Helicopter and Door Gunner bring precision targeting and attack strategies to an entirely different plane. Attempt the super fast flying and killing. Perform the tumble and roll at supersonic speeds, take on head to head contests, or raining terror from above and even just above the ground. All this is experienced aboard some of the latest model aircrafts.
Never before have had choppers ascended the skies in attack formation in the Ace Combat series. Enjoy a wide range of modes and fight out air borne apocalypse battles.
Recommended
Reviews