Zoo Tycoon [Xplosiv]
for
Windows PC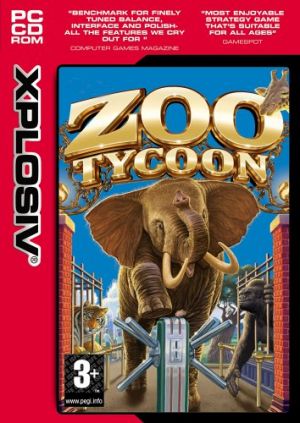 Key Information
Release Date
25 November 2005
Where To Buy
Price History
Our Thoughts
Tycoon games became something of a fad in gaming during the last heydays of the 90s and the beginning of the 2000s, with everyone and their mum trying to cash in on the fad with their own spin on some sort of theme. Zoo Tycoon is perhaps the most successful of these titles beyond the Rollercoaster Tycoon games, fondly remembered by PC gamers even today.
Players are put in charge of building, expanding, and upgrading their very own zoo by building enclosures, exhibits and recreational areas for your guests, hiring staff to maintain the park and take on the role of caring for the animals and, obviously, purchasing the actual animals themselves. The game is built around two modes; Scenario and Freestyle. Scenario mode is, as you'd expect, puts you in charge of a park with a present number of requirements and goals that must be met, and that test the player's skills, item/resource management, and ingenuity; new items are unlocked as you progress through the mode.
Conversely, Freestyle mode sets you up with a plot for a brand new zoo and lets you loose, giving you the freedom to sculpt it however you see fit.
Recommended
Reviews