Worms United [Sold Out]
for
Windows PC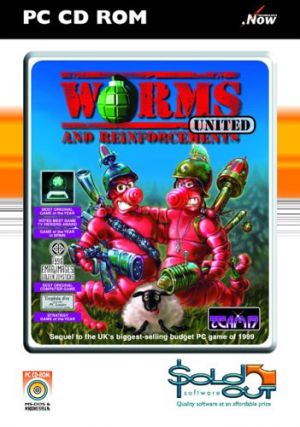 Key Information
Publisher
Sold Out Software
Release Date
2 March 2001
Where To Buy
Price History
Our Thoughts
Back in the 90s, people were suddenly overcome with an inexplicable urge to engage in bloodthirsty warfare, gripping battles that would (and could) shake the very world to its core-what little would be left of it when it was over, anyway- and specifically, they wanted to do all of this as a species of invertebrates that roll around in mud.
Thankfully, Team 17 had this weird, unsavoury urge covered by releasing the aptly and somewhat simply titled Worms, matching turn based artillery warfare with a cartoony style and a sense of humour. The game was a smash hit with the general public, thanks in no small part to having both a low skill floor and a high skill ceiling, although getting to blow the tar out of Worms sporting Tyke accents certainly helped.
This compilation release brings together both the original game and the Reinforcements expansion pack, which introduced a single player campaign, and the ability to create custom levels and soundpacks for the game.
Reviews