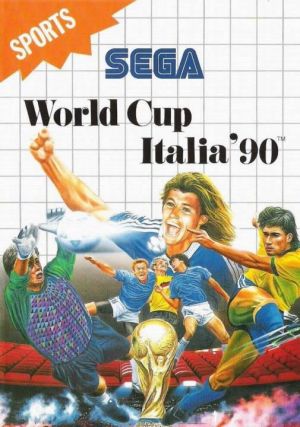 Key Information
Where To Buy
Price History
Our Thoughts
Based on the 1990 FIFA World Cup set in picturesque Italy or 'Italia' this game for the Sega Master System was the second to be based on the aforementioned football tournament. The groups and fixtures all correspond exactly with that of the real tournament which was incidentally won by West Germany.
The game is viewed in a panoramic 'birds eye' view, and players can select any of the thirty two teams that competed in the tournament, no qualifying tournaments or teams feature as this game is solely based on the World Cup Finals themselves. Can you prevent Paul Gascoigne's famous tears and steer England all the way?
Can you replay Argentina's final and use Maradonna to his full potential and defeat the Germans? Perhaps you can take the hosts Italy all the way? It's all in your hands and it is all to play for as you compete in the definitive international world football competition. Go ahead to head with the worlds football elite, you're mingling with the most skilled and deadly teams in the world.
Take a test match to practice in game play, practice those penalties or just dive straight into the competition and most importantly put the ball in the back of the net!
Reviews