Top Spin
for
Xbox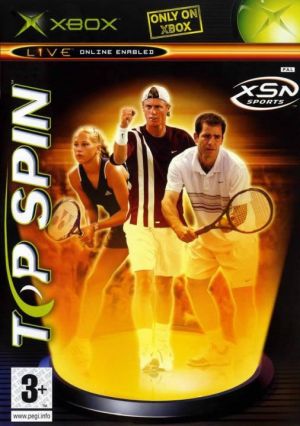 Key Information
Publisher
Microsoft Game Studios
Release Date
7 November 2003
Other Platforms

PlayStation 2
Where To Buy
Price History
Our Thoughts
Relive an on-court Tennis playing experience with this sports game from XSN Sports. Do what every tennis star would do by crafting your own style of play, make clever moves, master great shots, pick on line calls or even involve the crowd in your play. Whether you wish to hit a running forehand or a two-handed backhand, a defensive lob, or a sweet drop shot go right ahead because Top Spin makes it possible!
You can even take a risk shot, but this is made easier if you have been playing well. Variations with playing surfaces, shoes, and balls are the highlights of this game; reality is the primary focus. Become a virtual tennis professional by playing in several tournaments, earning sponsorship and upgrading your skills. Design how you wish to look and even choose whether you play with your right or left hand.
Seek the help of coaches and train to widen your shot repertoire and move up the world ranking list. Pair or play against 16 of the World's best in singles and doubles games. Breakthrough web-based technology helps you to play in matches in front of a real-world audience through Xbox Live.
Reviews