Tom Clancy's Ghost Recon: Wildlands
for
PlayStation 4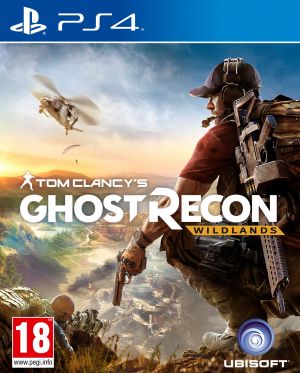 Key Information
Genre
First Person Shooter
Release Date
7 March 2017
Where To Buy
Price History
Our Thoughts
The tenth entry in Tom Clancy and Ubisoft's Ghost Recon series could be seen as something of a return to form. It adopts a Modern Day setting similar to the original title, and features both contemporary weaponry used by real military personnel and original hardware designed to current-world technical specifications, but it also takes the series in a bold new direction, adopting a open sandbox presentation alongside it's tactical shooting-based game play.
This open sandbox features nine different types of terrain (mountains, forests, desert, salt flats etc.) a dynamic weather condition system, and a variety of vehicle types to navigate through it, all of which will directly affect player strategy in any given scenario. This commitment to strategy also involves players needing to carry out observations before each mission.
This is also the first game in the series to feature a wealth of side missions, for players that are hungry for further challenges.
Recommended
Reviews