Tom Clancy's Ghost Recon: Island Thunder
for
Xbox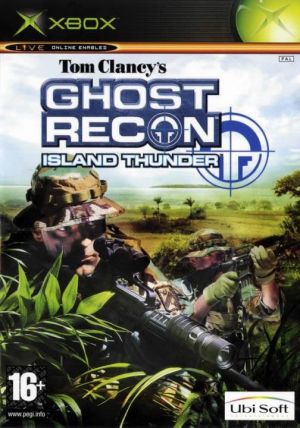 Key Information
MPN
10496673997-40876242573
Release Date
5 September 2003
Other Platforms

Windows PC
Where To Buy
Price History
Our Thoughts
Tom Clancy's Ghost Recon Island Thunder was released in September 2003 as an expansion pack for Tom Clancy's Ghost Recon. Ghost Recon gets a jungle renovation in this adrenaline fuelled battle royale.
Spearhead an elite team of U.S. green beret soldiers as you go deep into the jungle to stop a drug funded crazed warlord who is hell-bent on sabotaging Cuba's free elections. Island Thunder contains eight missions all based in Cuba, there are also five desert based missions to sink your teeth into, these however must be downloaded via Xbox Live.
Missions include the Ghosts going up against arms and drug shipping operations, fronted by agents and allies of the Cuban government - ultimately preventing any strong arming of voters on election day. On election day itself the Ghosts are responsible for protecting the voting centre in Havanna, which proves to be a very difficult task as an all out assault is actioned on the centre as well as hostages being taken in other areas of the city.
Tom Clancy's Ghost Recon Island Thunder not only has fantastic in game missions, but the split screen multi-player and online capabilities are excellent fun and the entertainment factor is constantly on the up.
Recommended
Reviews