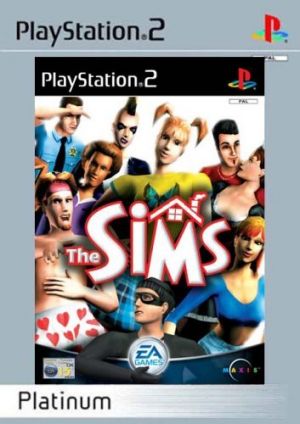 Key Information
Publisher
Electronic Arts
Release Date
8 April 2004
Where To Buy
Price History
Our Thoughts
Given the incredible success of Maxis' seminal life simulation game in the PC gaming scene, console ports were something of an inevitability. Though this version comes with the slight drawbacks of not being moddable and having an object limiter for items, it makes up for those shortcomings by featuring two primary modes of play; Play The Sims mode, and Get A Life mode.
Play The Sims mode is more or less the free play mode of the original PC version of the game, but the Get A Life mode is a full-fledged scenario mode. The mode starts with you living with your mother, and sets you on a course dotted with various tasks and objectives that will see you move out, start a career of your choosing, and carve out a real life for yourself as you go along.
The game also features unlockable content in the form of an additional Life Of Crime career option, and even a two player co-op mode. Though perhaps not as expansive as its PC brethren, the console version of The Sims more then stands on its own two feet.
Recommended
Reviews