The Lord of the Rings: The Two Towers
for
PlayStation 2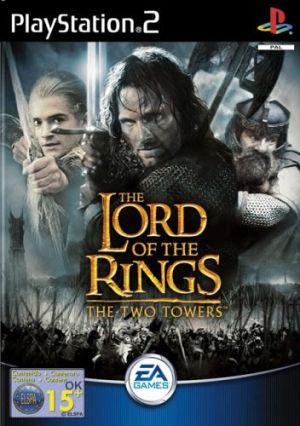 Key Information
Publisher
Electronic Arts
Release Date
8 November 2002
Other Platforms

Xbox
Where To Buy
Price History
Our Thoughts
Based on the Peter Jackson movie of the same name, The Lord of the Rings: The Two Towers is a third person action adventure game in which you can play as Legolas, Gimli, or Aragorn as you take down thousands of orks, trolls, and eventually the wizard Saruman.
You've read the book, you've watched the movie; now play the game! Featuring Howard Shore's musical score, voice clips, visual elements, and story sections straight from the film to provide the most authentic Lord of the Rings experience. Yes, to confirm that is genuine voice work from the original actors.
Beat enemies without taking damage to build up your skill meter, earn experience, and become stronger. Despite the short play-through time it is very possible to replay The Two Towers without it feeling too repetitive, as more experience allows for more attacks, extra health, and a seemingly endless amount of combos. No two play-throughs are quite the same!
Recommended
Reviews