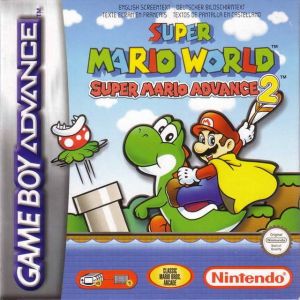 Key Information
Release Date
12 April 2002
Where To Buy
Price History
Our Thoughts
For a pick of one of the best videogames, here's Super Mario World - Super Mario Advance 2. Designer Shigeru Miyamoto's timeless classic is in a new avatar for the Nintendo console hand-held Game Boy Advance.
The degree of difficulty increases from the initial running and jumping to swimming, riding a small dinosaur named Yoshi and even flying. Guide Mario with your best jump moves. The multi-player version of this delightful Game Boy Advance gem can team you up with three others on Game Link cables, but that doesn't mean the single player is not absolutely addictive too... Brothers Mario and Luigi must protect Dinosaur Land from Bowser, the villain taking the course through 7 worlds. All levels have concealed exits, each of which can propel Mario towards Bowser's castle; negotiate action panels, fortresses and ghost houses to take your chosen route to the castle.
Every level's playfield can be reached when you move the character to the action panel or to one of the fortresses. Though very two-dimensional in ever nature, the game is extremely satisfying.
Reviews