Spongebob Squarepants: The Movie [PC Fun Club]
for
Windows PC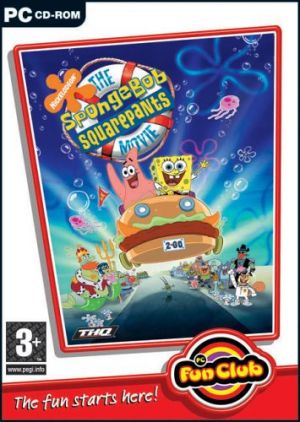 Key Information
Publisher
Focus Multimedia
Release Date
24 March 2006
Where To Buy
Price History
Our Thoughts
The peace surrounding Bikini Bottom is shattered in an instant when the nefarious Plankton, ever hungry for the secret Krabby Patty formula, unleashes his most devious plan yet; stealing King Neptune's crown, whilst leaving evidence that implicates Mr. Krabs in the theft.
Naturally, the King is none too pleased, and heads to the Krusty Krab with the express purpose of teaching Mr. Krabs a lesson he'll never forget; it's only through a combination of the mercy of King Neptune's much more level headed daughter, Mindy, and a well timed entrance by Spongebob that saves Mr. Krabs' bacon, as the King offers up an ultimatum; the entrepreneurial crustacean is frozen in place and his fatal punishment have been delayed a single day, and if his crown isn't returned by then... well, you get the picture.
Fresh off a humiliating episode wherein his maturity is called into question, Spongebob accepts the dangerous task without a second thought, intent on proving to everyone in Bikini Bottom that he is anything but a goofball (or a numbnut, for that matter). This fun action game follows the movie of the same name fairly closely, adapting it's plot and turning various setpieces into levels.
Recommended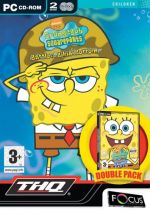 Reviews