Spider-Man: The Movie [Platinum]
for
PlayStation 2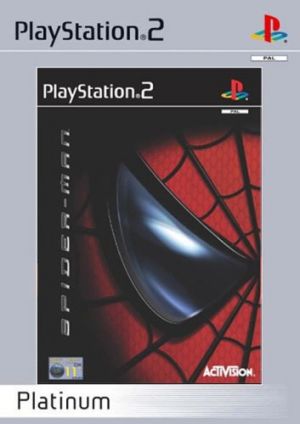 Key Information
Release Date
28 March 2003
Where To Buy
Price History
Our Thoughts
Do whatever your friendly neighbourhood web-slinger can in the official game of the 2002 movie adaptation of Spider-Man; considered by many as one of the best games based on the teenage super hero. Web up your enemies, and leave them hanging from lamp-posts, fly across the city of New York on a string as strong as steel, and go in search of the Green Goblin.
Stunning graphics for the time and a wonderfully composed score both add to the experience, and for once we get a Spider-Man game which closely follows the story. Start out as Peter Parker teaching thugs a lesson, enter fighting tournaments for cash, and witness the death of your dear uncle Ben; it's all here.
The story does start to drift from that of the film however, pitting you against other baddies from the comic such as The Vulture, Shocker, and Scorpion, before finally bringing you to your ultimate match in Green Goblin. One excellent piece of trivia for hardcore fans is that all characters are voiced by their movie counterparts, a true rarity for this period in gaming history.
Recommended
Reviews