Sonic & Knuckles Collection [Xplosiv]
for
Windows PC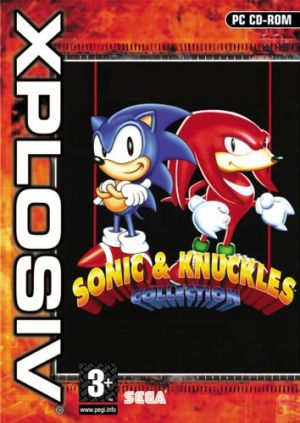 Key Information
Publisher
Empire Interactive
Release Date
5 November 2004
Where To Buy
Price History
Our Thoughts
Sonic 3 & Knuckles could be considered the albatross around the Sonic fanbase's neck, but it is so with good reason; it was far, far longer in terms of length, it's story was simple in scope but excellently portrayed via wordless narrative, and most importantly, it's often considered to get the holy trinity of Speed, Platforming, and Exploration that the fanbase holds as gospel just right, crafting and utterly unforgettable experience that could reasonably be called a 16bit Epic.
It stands to reason, then, that re-releases were something of an inevitability. The Sonic & Knuckles collection essentially plays the same as its console counterpart, meaning the experience is largely unchanged; the biggest change is that the music is emulated, and allows for customisation of MIDI format playback, and that a few of the songs from the original release of the game have been swapped out for original compositions exclusive to this re-release.
The compilation allows you to play the full game from start to finish, both Sonic The Hedgehog 3 and Sonic & Knuckles separately, and the (in)famous Blue Sphere special stages, and also includes the Sonic The Screensaver collection on disc, which features a bunch of exclusive screensaver and wallpaper backgrounds, as well as allowing players to listen to music from Sonic 1, Sonic 2, Sonic 3 & Knuckles, and the Japanese/European Sonic CD soundtrack.
Reviews