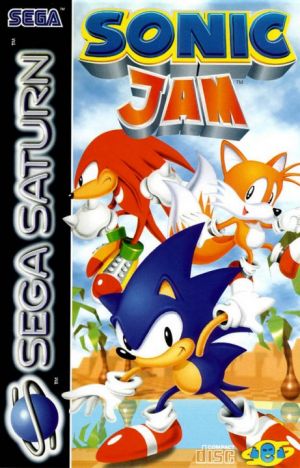 Key Information
Release Date
22 August 1997
Our Thoughts
To this day, Sonic Jam is considered the best Sonic compilation released, and is something of a holy grail among fans. There are a few reasons for this; one, the games included are not emulations, but flat out ports for the Saturn Hardware, including different difficulties and a time attack mode for each game (both of which alter aspects of the levels directly); the ability to play Sonic 3 and Sonic & Knuckles, both individually and together (as well as Sonic 2 & Knuckles and the Blue Sphere minigame), and little tweaks like including the option to turn the spindash on in the original Sonic game.
It comes absolutely packed with extras much like the later compilations, but it presents most of them through a neat little feature called Sonic World Mode, which renders the spiky blue hero in full 3D for the very first time, and even includes its own little slew of time attack missions and extra things to keep you entertained.
Sonic Jam is an absolute essential for anyone who owns a Sega Saturn!
Reviews