Sonic 3D: Flickies' Island
for
Sega Saturn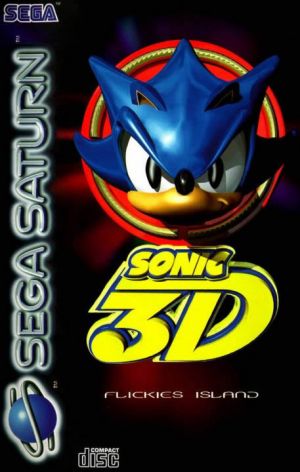 Key Information
Developer
Traveller's Tales
Release Date
14 February 1997
Other Platforms

Mega Drive
Our Thoughts
The final Sonic title released for the then-ageing Mega Drive, Sonic 3D brings Sonic to the legendary Flickies Island, a secluded landmass populated entirely by the titular Flicky Birds, for what was no doubt supposed to be a vacation; unfortunately, a bit like a bad stink you just can't Febreeze away, Robotnik is there waiting for him, having decided to make use of the Flickies' ability to warp between dimensions to, of course, take over the world.
Instead of fast-paced platforming action, this game breaks the first two acts of each level into three sections, and gives you the task of freeing five Flickies (which come in four types- the neutral Blue, the slightly less neutral Pink, the bone idle Green, and the infuriatingly manic Red) per section to progress, over an isometric perspective with prerendered graphics. Definitely an odd addition to the Sonic library and certainly not for everyone, but for what it is, it's a fairly fun little romp with some imaginative ideas.
This rereleased version of the game features some slightly improved visuals, some additional details and visual effects, an entirely new fully 3D special stage, and a completely new soundtrack by Richard Jacques.
Reviews