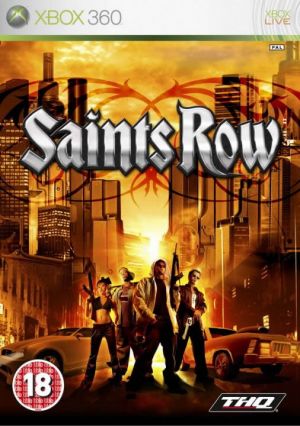 Key Information
Release Date
1 September 2006
Where To Buy
Price History
Our Thoughts
The task set out for the Saints of 3rd Street is to bring Stilwater city under control or succumb to opposing gangs and dishonest officers. The three gangs are The Vice Kings, Los Carnales and The Westside Rollerz. There are neighbourhoods that need to be controlled and maintained in spite of attempts by the erstwhile gangs that had the power to take it from you.
The progress of the game depends on the respect the player earns by doing different tasks, such as defacing enemy gang tags or taking them down on the streets. Other acts like throwing oneself in front of cars or jumping down from an overpass can also earn respect. You can also go on escort missions or indulge in mayhem. More respect means more difficult missions.
Saints Row is the very first urban sandbox game for the Xbox 360, whilst definitely something of a clone of the famous Grand Auto Theft game, the game certainly has a unique charm. There are driving and shooting missions, as well as pedestrian combat, and a mini-map helps you choose the shortest route. There are plenty of options in multi-player mode, too.
Recommended
Reviews