RollerCoaster Tycoon [Best of Infogrames]
for
Windows PC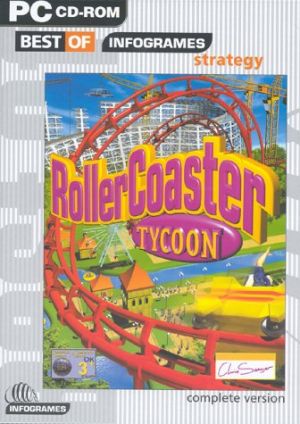 Key Information
Release Date
21 June 2002
Language(s)
English
Svenska
Suomi
Where To Buy
Price History
Our Thoughts
The realm of the simulation game is often seen as an impenetrable group of impossibly complicated (and, often, surprisingly dull) games that are strictly the realm of hardcore enthusiasts that probably don't shower very often. One man managed to change that perception, however briefly, with one little title- Chris Sawyer's Rollercoaster Tycoon.
Objectively speaking, it was the same old Tycoon Simulation that was even then tired and true, applied to a theme park setting. What set it apart, however, was a mixture of elements; a major focus on Scenario based gameplay, where each pre-existing park had differing parameters the player would need to complete to "win" that scenario, and an overall design approach that was packed full of features and controls but was very easy to understand.
Add in little subtle touches such as the slight sense of humour to the overall experience, and a very appealing visual style, and it's little wonder the game caught on as much as it did; not only did the theme allow for a wider appeal then most simulations, but it also presented an experience that was very easy to pick up and play, but still had a relatively high skill ceiling for dedicated players.
Recommended
Reviews