Reign of Fire
for
GameCube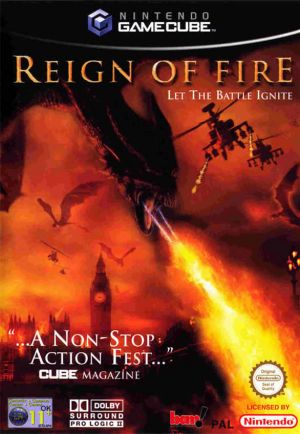 Key Information
Release Date
6 December 2002
Other Platforms
Where To Buy
Price History
Our Thoughts
The human race is under attack, and the dragons of Earth are the ones responsible! Take up arms and fight the beastly hoards using machine guns, tanks, and all manor of destructive weaponry.
Don't like the sound of that? Then why not play as a dragon and help wipe out those pesky humans? Terrorise the puny creatures with flaming breath and brutish strength, flip cars and burn them to a crisp whilst you're at it. Earn your badge of honour by destroying mankind!
Though largely ignoring the plot of the movie its based on, Reign of Fire is great unadulterated fun on a biblical scale. Great for all fans of carnage.
Reviews