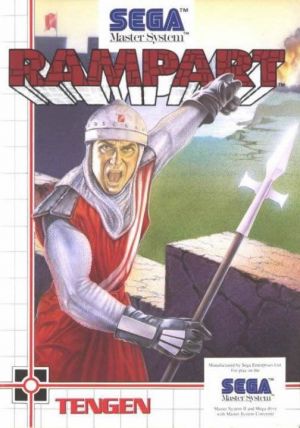 Key Information
Our Thoughts
Take a trip back in time, not only to 1990 when Atari first released Rampart, but also to the medieval ages where this tactical and defensive strategy game is set. Choose a location, and start building, you can have a couple of castles and a vast amount of canons scattered around your fort.
The object of the game is to maintain your fort whilst holding off attackers and defeating the fleet of ships otherwise known as the enemy. The single player game consists of six levels, at the start of each level you choose where and what you want your fort to be all about, then a round of all-out attack commences and this is followed by a repair round which allows you to put a metaphorical plaster over any damage your fort has sustained.
The multi-player mode is pretty much the same situation, only rather than enemy ships you fight each other, messing up each other's forts. You can have up to three players, build your own forts and commence fire against one another. The winner is the last fort standing with the minimalist damage. Rampart is a great game of strategy and defence – a thoroughly enjoyable game in single or multi-player.
Reviews