Professor Layton and the Curious Village
for
Nintendo DS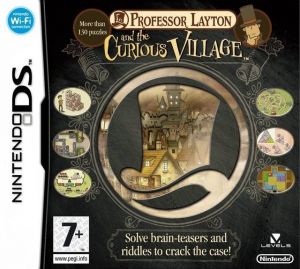 Key Information
Release Date
7 November 2008
Where To Buy
Price History
Our Thoughts
Are you looking for adventure and mystery all compiled into one interactive game? Professor Layton and the Curious Village is exactly that. Released in 2007 for the Nintendo DS and developed by Level-5, Professor Layton is an extremely interactive game, combining the thrill of an adventure with a little mystery and puzzles to keep you interested.
You play as Professor Layton and his trusty assistant Luke Triton, who are on a quest to discover the heir to a fortune. You immerse yourself within the story as you solve puzzles given to you by the citizens. Each positive answer is rewarded by further information for your quest. You go further and further into the story searching for truth and being just as curious as all the other villagers.
The Curious Village is the first in the very successful series of Professor Layton games. Combining interaction with adventure and mystery made it an instant classic. An amazing adventure filled with fun, excitement, and mental stimulation. A classic that should be part of any gamer's collection.
Recommended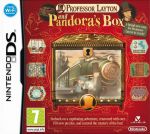 Reviews