Pokémon Red Version
for
Game Boy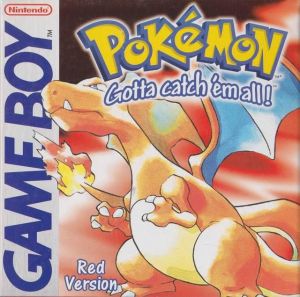 Key Information
Release Date
15 February 1999
Where To Buy
Price History
Our Thoughts
Little to no introduction is required for Pokémon, a game about wild creatures as tamed and battled with by humans. The player is none other than Ash Ketchum, who wishes to be the world's best Pokémon trainer.
You begin the game by selecting from three tame Pokémon as offered by Professor Oak, a Pokémon expert. You are offered the choice between Charmander, Bulbasaur, and Squirtle. You need to assist Oak's project of recording all Pokémon in the world, which entails catching a wild Pokémon by defeating it in battle and then throwing an empty Pokéball at it. Skill sets of battle-scarred Pokémon increase and they can even evolve into new ones with the right amount of attention.
Trading with friends using the Game Boy's link cable can assist in your goal of catching all 151 Pokémon, and only by playing both Red and Blue can you catch 'em all. After the release of this gem the Pokémon franchise become a global phenomenon, with the help of it's wide range of characters, entertaining story-line, and in-depth gameplay.
Reviews