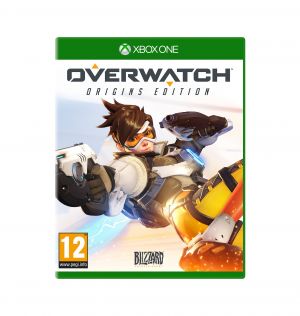 Key Information
Publisher
Blizzard Entertainment
Developer
Blizzard Entertainment
Genre
First Person Shooter
Where To Buy
Price History
Our Thoughts
Whilst the campaign based First Person Shooter hasn't necessarily vanished from the video game scene, it's popularity has waned somewhat in recent years in favour of the Team-based Multiplayer FPS. Whilst the concept definitely existed before, Team Fortress 2 is probably the title that can be thanked for really codifying the genre as a huge moneymaker in the mainstream gaming community. Barring a few smaller titles or games with Team-based multiplayer modes added onto them, however, there wasn't an awful lot of competition- certainly nothing that came close to knocking TF2 off it's mighty pedestal.
That it, until Overwatch came along.
Developed by the company that brought us the ridiculously popular MMORPG World of Warcraft, Overwatch is an absolute triumph in almost all regards. The cast of characters is colourful, unique, and perhaps most importantly diverse, and the balance between each of them was designed with a Low Skill Floor/High Skill Ceiling approach in mind. Like any good Team-based FPS, it comes with a variety of game modes that emphasise different play styles and objectives, ensuring that the overall product doesn't grow stale. Further ensuring this is the fact that Blizzard keeps the game regularly updated with new content, in the form of new game modes, new maps, and even new characters once in a blue moon. The approach to characterisation and world building must be further commended, as it's the dedication to details that gives the game huge additional appeal, and is without a doubt the driving force behind the game's massive popularity; strong characterisation and a light, entertaining tone makes Overwatch a game with wide appeal, and one players will latch onto very easily.
Reviews