OutRun 2006: Coast 2 Coast
for
Sony PSP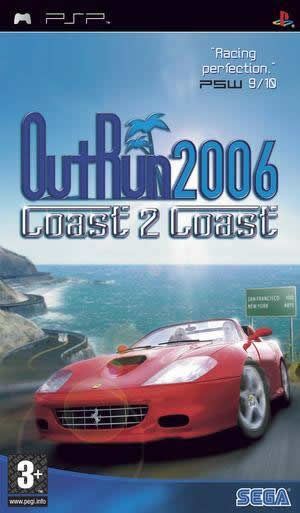 Key Information
Release Date
31 March 2006
Other Platforms
Where To Buy
Price History
Our Thoughts
With a totally new game engine and up-dated graphics, OutRun 2006: Coast 2 Coast is a superb addition to the historically great OutRun series. Play in either classic single player or online multi-player modes, and even share head-to-head with a PSP-wielding friend. This all-new hand-held version is designed to be easy to pick up, and hard to master, just the way OutRun fans enjoy.
There are a number of challenge this time around, the first being to pass the maximum number of cars in a set time. Another very interesting mode is to avoid being hit by a UFO on the free-way. Who said racing games had to be boring, anyway? You can select from one of 12 licensed Ferrari car models, all carefully modelled after the real thing with authentic engine and exhaust sound.
Move through 30 outstanding stages, unravel new tracks, and unlock even more cars. In addition to the arcade stages, Ancient Ruins, Milky Way, and Skyscrapers are all newly designed areas in which to race. Zip from one coast of America to the other, from sunny Palm Beach in Florida to Cape Way. Make the most of the open roads and enjoy the journey!
Recommended
Reviews