NiGHTS into Dreams
for
Sega Saturn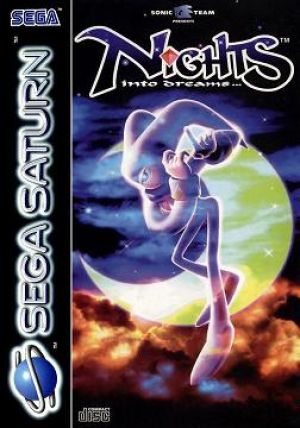 Key Information
Where To Buy
Price History
Our Thoughts
NiGHTS into Dreams for the Sega Saturn was Sega's best selling game of 1996, so popular in fact that it was given an Xbox 360 and PS3 makeover in 2012. Every night, human dreams are split into two worlds, Nightopia (or the good dream to me and you), and Nightmare - which is pretty self explanatory.
Nightmare is overseen by an evil dictator called Wizeman the Wicked and Nightopia sees the personalities of the dreamers represented in colour luminating spheres called 'Ideya's'. Wizeman is stealing the dream energy from Nightopia to gain enough power to take over Nightopia and in fact the real world. In order to steal the 'Ideya' Wizeman creates strange beings called 'Nightmaren' this includes two 'level one nightmaren' called NiGHTS and Reala.
NiGHTS develops a mind of his own and rebels against Wizemans plans for world domination, and is therefore expelled to a gazebo like prison in which Wizeman stores his stolen Ideya. When two children called Claris and Elliot both suffer nightmares due to unfortunate situations in the real world they are catapulted in the nightmare world, and after freeing NiGHTS, the three of them embark on a mission to stop Wizeman in this action adventure epic game of dreams - only question is will you end up in Nightopia and save the Night? Or will you end up in Wizwmans nightmare?
Reviews