King's Bounty: Warriors of the North [Valhalla Edition]
for
Windows PC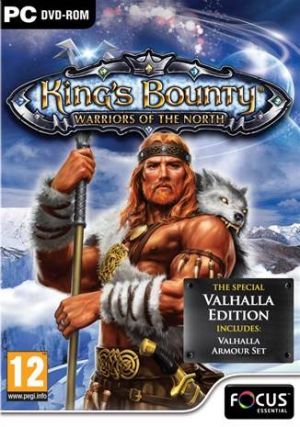 Key Information
Publisher
Focus Multimedia
Release Date
16 August 2013
Where To Buy
Price History
Our Thoughts
Journey through Endoria slaying the undead in one of the greatest expansions to Kings Bounty. Warriors of the North continues the RPG story with amazing new quests and monsters. Travel through the dwarven caves and across Viking lands to dispel the necromancers that besiege Endoria.
You are the mighty Olaf, son of the great king Nordig. You vow to destroy the encroachment of the dead and set forth on your adventure. Many dangerous enemies and new companions accompany you along the way. The Valhalla edition includes special armor and weapons that can be collected throughout game-play. New backgrounds and banners for a new look on this classic game.
You have probably played Kings Bounty before, but never like this. Slice your way through a sea of the undead and search for an end to the blight. Traverse amazingly detailed and beautiful terrains that will have you stopping to smell the roses; after slaying multiple enemies. If you're looking for an action packed game to immerse yourself into then this is for you- be wary of turning into a Viking warrior yourself though.
Recommended
Reviews