Halo: Combat Evolved
for
Xbox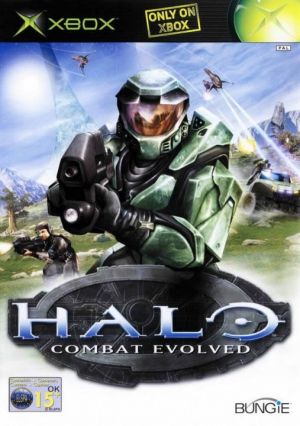 Key Information
Publisher
Microsoft Game Studios
Genre
First Person Shooter
Release Date
14 March 2002
Other Platforms

Windows PC
Where To Buy
Price History
Our Thoughts
Generally games that go through a greater "incubation period" rarely meet the pent-up expectations. Here's one game that's broken the rule, Bungie's Halo. All components of a perfect game – visual effects, audio and interaction gel extremely well in this critically acclaimed first person shooter.
Halo is of the sci-fi genre featuring a lone marine who must prevent an extraterrestrial race called Covenant altering the balance of power in the universe. They goal is to capture a power-balancer artefact from the ring-shaped planet, Halo. Supreme artificial intelligence distinguishes this game's enemies and allies from other games in the genre, for example enemies can corner you using the surroundings and topography of the game. Your allies at the right moment protect you, literally watching your back. Graphics though very good, suffer from a reasonable amount of slow-down; however, audio and lip-sync are spot-on.
Halo elicits the ultimate in challenge, but certainly not frustration, providing the benchmark for future console first-person shooters. You can play in single-player, co-operative and death match modes, making full use of a wide array of vehicles to fight the aliens that threaten your planet.
Reviews