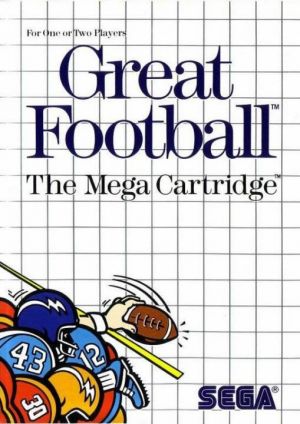 Key Information
Our Thoughts
You are the main man, the star attraction. The quarterback. The man who leads all tactical play, the man who runs the line, makes the pass then the run and the all important touchdown! You are the guide your team looks up to and the cheerleaders quiver for, do you have what it takes to steer your team through the league and be the champions?
Be the best, organise each play tactically, line up the formations so that everybody is hanging on your command. As the quarterback, it's make or break and it is all on you. Carry the ball across field making masterful interceptions and deadly blocks as you knock your opponents sky high for trying to take your precious pig skinned trophy.
Treat the ball like your grandmothers earn, drop it and you'll be crucified and scorned, you need to keep a hold of it and see it to its rightful place, the safe zone – your touchdown! Using skill, tactical finesse and a tackle that would have the Miami dolphins gasping in awe of your masculinity you have all the tools to make your team play some truly GREAT FOOTBALL. This classic retro game is a must play!
Reviews