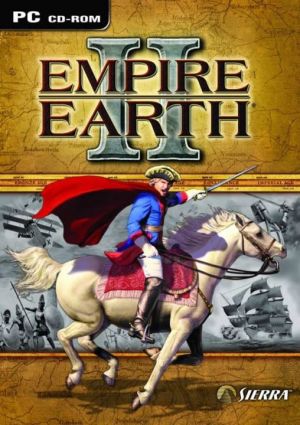 Key Information
Release Date
29 April 2005
Where To Buy
Price History
Our Thoughts
Empire Earth II is a real-time game of strategy, allowing you to build civilizations using resources that were actually available throughout the history of mankind. Turn into the biggest builder of civilizations and defend them with equipment relevant to those ages. Move through history from the Stone Age to the futuristic Synthetic Age, spanning a whopping 10 millennia.
Divided into 15 epochs you can establish one of 14 civilizations using specific resources that were available during these periods in reality. Pit yourself against the computer's AI in the skirmish mode or even play multi-player mode with friends and enemies alike.
Empire Earth II comes with first time features like Citizen Manager which indicates resource location and the numbers that can be used for the construction task. War planning ensures you can design strategies and have your allies approve it to execute a joint front campaign. The picture-in-picture mode offers the flexibility of overseeing two things at the same time, a very convenient tool for battling and building a town simultaneously. Collect general resources like food, wood stone or gold to epoch specifics like tin, iron, salt, oil and uranium.
Establish your empire on Earth!
Recommended
Reviews