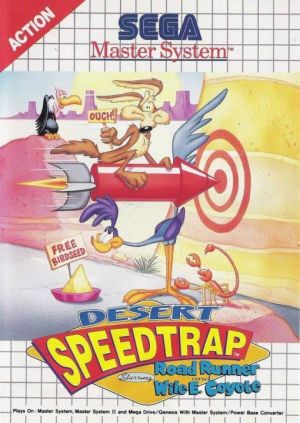 Key Information
Where To Buy
Price History
Our Thoughts
Desert Speedtrap Starring Road Runner & Wile E. Coyote was released in 1993 for the Sega Master System console and Sega Game Gear handheld system. The Road Runner must outwit the Coyote, while maintaining his strength by eating birdseed.
Run rings around the acme loving coyote in this fantastic Sega classic, the goal is survival and you must munch as much bird seed as is possible as you avoid his feeble attempts to destroy your super speedy self.
Road Runner and Coyote are classic Looney Tunes characters and this old school Sega game is a great homage to the characters and is also genuine "can't catch me" fun as coyote becomes his own worst enemy with his self destructing traps. You'll enjoy this gem for years to come!
Recommended
Reviews