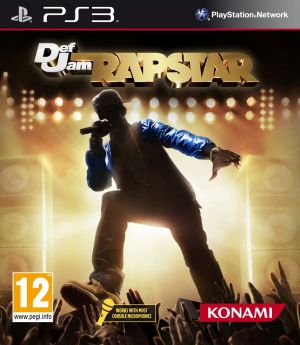 Key Information
Release Date
26 November 2010
Where To Buy
Price History
Our Thoughts
If you are a fan of hip hop music, then you must try Def Jam Rapstar. This exclusive hip hop based video game is quite a draw. The game also allows you to rhyme, use your camera in the console and upload your video onto the internet. Enjoy 40 of the greatest hits of all time, all of which allow you to bring out your inner rapper with an epic freestyle mode.
Whether you are a rookie or an ace the Def Jam Rapstar has one for everyone. Learning emceeing was never easier. The voice recognition technology monitors the lyrical accuracy, timing and tone of the player. Record your act with the help of the console camera and later add light, sound and special effects to transform it into a Hip-Hop classic video. The Battle mode lets you hone your skills and quell opposition. In the freestyle mode let your creative energy flow to beats.
The Def Jam Rapstar's community is for ardent Hip-Hop fans that can enhance their involvement. You can see and rate videos, take up the cause of a crew of artists and make history. For some slang, song and swing don't miss Def Jam Rapstar for sure. It's Rock Band for rap, you can't go wrong really!
Reviews