Def Jam: Icon
for
Xbox 360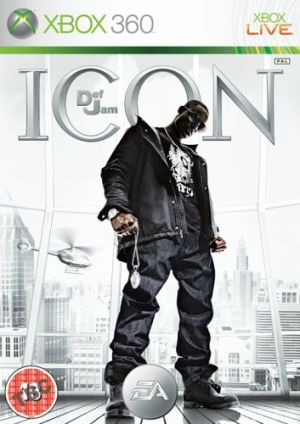 Key Information
Publisher
Electronic Arts
Release Date
23 March 2007
Other Platforms

PlayStation 3
Where To Buy
Price History
Our Thoughts
EA Chicago and Def Jam Interactive join to bring you a game where hip hop meets video gaming in an entirely new way. The awesome beats of the music synchronise with the heart throbbing, pulsating action as well as the destruction of the surrounding environment; the movements are in direct reaction to the music. You can also attack your opponents using the effects of such actions, including fallen rubble or other hazards like fire and smoke.
The story is follows a music mogul who is set to create an all new record label, identify new talent, groom stars, and become an all-out icon in the hip hop world. Def Jam: Icon is designed for single player mode as a top priority, and redefines the concept we know as the fighting game. This offering in the series showcases ground-breaking audio and visual quality perfectly suited for gaming consoles of the HD era. The game attempts quite successfully a blend of mind blowing tracks of the hip-hop music genre, street culture, and even life-style into the gaming action.
The best weapon is music which you can alter in real-time by switching out different beats, and changing song tracks. Launch devastating attacks and deadly combinations in the game's street fighting mechanics. Orchestrate your fighting using self made music.
Reviews