Dead or Alive 3
for
Xbox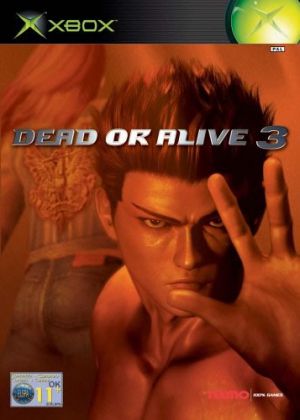 Key Information
Release Date
14 March 2002
Where To Buy
Price History
Our Thoughts
Relish a fighting game that provides an amazing gameplay experience across any platform. With an octet of modes to choose from, including modes like Story mode, Team Battle, Tag Battle and Sparring mode the fun has just begun. In the story mode there is an option of 16 characters pitting yourself for the ultimate fight with Omega. Sparring mode is customisable allowing novices to get acquainted with the game.
The choice of the characters also gives a variety of unique attacks including Zack's Devil Elbow and Bass Armstrong's Stun Gun Chop. You must prevent blows from landing, reply attacks with appropriate response and successfully deliver dangerous punch-and-kick combinations. The fight arenas are vast and possess many levels with great detail. This version of Dead or Alive allows for the graphics to boast of Xbox's powers. The character models look amazing and feature highly detailed clothing and accessories, and the animations are extremely smooth.
Even the tiniest details regarding the environment be it leaf flutter or fallen snow on the ground, realistic appearance of water and excellent background structures are befitting. Don't miss the multiplayer mode for maximum enjoyment.
Recommended
Reviews