Dead or Alive 2
for
Dreamcast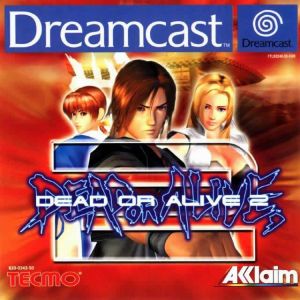 Key Information
Release Date
28 July 2000
Other Platforms

PlayStation 2
Our Thoughts
If you liked SoulCalibur and the Tekken series, you're sure to like Dead or Alive. This second game in the series boasts amazing visuals, added to the exquisite characters all in three dimensions that possess fine details and wonderful animation. The gaming environments are highly interactive. Enjoy slamming and wall hammering of opponents as well as flinging them through windows and kicking them off ledges.
Watch the player move across levels to fight from a behind the player camera angle. With blistering speed together with smooth controls the combination attacks have never been easier. Select from an array of a dozen fighters with one time change of attire. The gameplay has a septet of modes and the option includes tag battle mode and a two-on-two battle royal that up to four players can join.
The fate of your characters lies in your hands or rather in combining a range of fighting techniques to triumph in a championship where you vie for the title with 11 others that is also a world saving effort. All this comes in the form of incredible visual effects, amazing environments and deep fighting style.
Recommended
Reviews