Dead Head Fred
for
Sony PSP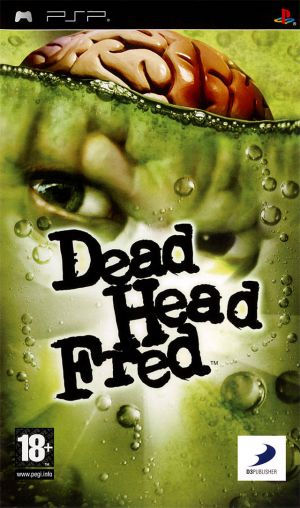 Key Information
Release Date
29 August 2007
Where To Buy
Price History
Our Thoughts
Dead Head Fred is a special action game in third person perspective style designed for the PSP portable console. Being just another private eye has changed for Fred Neuman. He has been tracking a boss of a significant mob for his underhand dealings. As a consequence he loses his head but the grey matter and both his eyes can be stored in a jar.
Fred suffers from amnesia and his pals are no more with him. So it is revenge time. The storyline is completely original and has dangerous opponents involving Dead Head Fred in novel action mode. Make the enemies also lose their heads by tearing them off. Not only this, adopt the powers of the villains to bring more damage as you try to regain your individuality and find where your actual head is.
With the use of a remarkable camera on a handheld device, you can gather, upgrade and interchange between heads. These would help you counter misshaped mutants, gargantuan gangsters and militant mob bosses as you exact revenge for the savage dismemberment you suffered earlier. Enjoy this award winning video game that needs you to combat, solve puzzles and use platform action.
Reviews