Dance Evolution
for
Xbox 360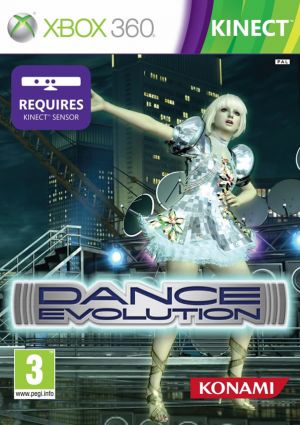 Key Information
Release Date
10 November 2010
Where To Buy
Price History
Our Thoughts
Behold, another dance game that makes use of the Kinect sensor to play. Players must move according to the different markers that are on the screen, in a similar way to Dance Dance Revolution, but using Kinect to watch yourself in real time as well as saving your best two routines to function as back-up dancers.
Take in-game photos of your best poses and put them in your album so that you can later share it with your pals through Xbox Live. Speaking of online gaming, you can also play with or against friend with a variety of instant musical classics. Dance to the beat of hip-hop, R&B, pop, and even techno style tracks. There is the Dance Mode where you can dance head to head against your friends and receive additional songs as unlockable rewards.
In Lesson Mode learn some amazing steps, and be sure to check out your achievements and records in the Status Mode. There are a variety of difficulty levels including Light, Standard, Extreme, and Stealth. Prove you are the best with Dance Evolution, the ultimate way to grow as a dancer and nurture your skills right in your living room.
Reviews