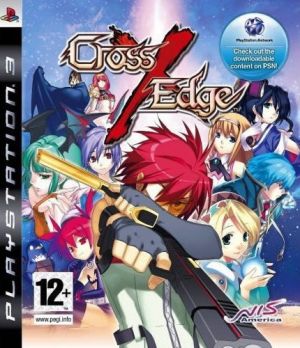 Key Information
Release Date
25 September 2009
Where To Buy
Price History
Our Thoughts
In the game Cross Edge the hero and heroine named York Neely and Miki Aiba have to set free all souls that have been stolen from other worlds to prevent the loss of reality completely. Their unique abilities as well as that of characters they meet on the way can be used. This game is of the role playing genre and contains a world map, battles that are played at random and the ability to combine things to create something new.
They must fight battles that are turn based. Here players can enrol the characters that appeared in previous games to form part of party-based battles. The skill in stringing moves to make a sequence that is a chain attack determines the success in the battles. Another manner in which abilities can be augmented is the characters putting on costumes called forms. Finding souls is through the area maps. Maps will also indicate to players the locations such as event points in other words exact places at which events may occur.
There are also save points that let you save your game as well as trade in items. Select English or Japanese voiceovers.
Reviews