Crimson Skies: High Road To Revenge
for
Xbox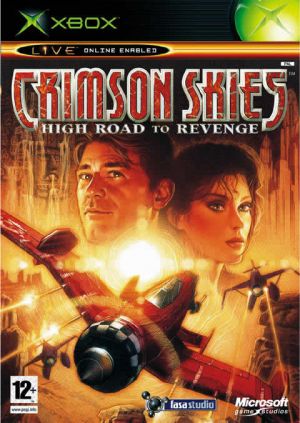 Key Information
Publisher
Microsoft Game Studios
Release Date
31 October 2003
Where To Buy
Price History
Our Thoughts
This is a first party video game is of the arcade action genre for the Xbox console. Unlike its PC counterpart, this game's missions are very open ended in structure. Add oodles of surface to air combat to some swashbuckling action to get Crimson Skies. Here, outlandish aircraft must be used to counter tough enemies and guide the planes through slick stunts both in the individual and multiplayer modes.
From a dozen playable aircraft pick your machine. Aircrafts have varying speeds, manoeuvrability and armor for defense. Main weapons are machine guns and cannons while there are additional weapons like magnetic rockets, heavy cannons for your use. You can control the plane as a third person. Nathan Zachary, the air pirate is the protagonist. He is on a mission to avenge the murder of his best friend, "Doc" Fassenbiender.
Lead the hero into USA as it was in the inter war years to complete his task. You can use the Xbox Live with more planes, game maps and two multiplayer modes, Chicken Pox where chickens are power ups and Gun Heist to capture and maintain control of the guns. Sixteen players can play at one time in Xbox Live.
Reviews