Crazy Taxi [Xplosiv]
for
Windows PC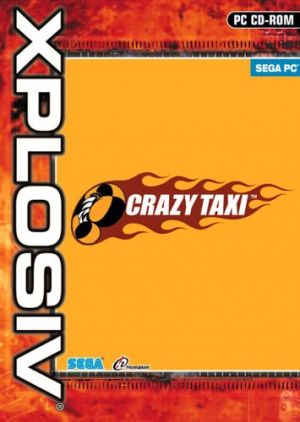 Key Information
Publisher
Empire Interactive
Release Date
4 April 2003
Where To Buy
Price History
Our Thoughts
Driving a Taxi probably doesn't strike most people as especially exciting, but Kenji Kanno and the good folks at Hitmaker quite obviously disagreed, because they unleashed Crazy Taxi on the world with very little warning, and to surprising success.
Best described as a commuter-travel-meets-arcade-fun experience, Crazy Taxi has you select a driver from a small stable of eclectic (and not all that professional) characters, and are immediately dropped in the unforgiving streets of San Francisco- with an even more unforgiving timer ticking ever away- with a simple goal; pick people up, get them where they need to be ASAP, make Ka$h Munny and score some time back, with which the cycle continues until your timer finally ticks down to zero.
Passengers come in three different 'types' as indicated by colour, with each 'type' designating how long the distance between where they are and where they're going is, and additional cash can be scored by driving as recklessly as possible without actually crashing and burning- near misses with vehicles and impressive jumps are good examples of things that net you a bigger paycheck at the end of the stage.
Reviews