Cool Boarders 2 [Platinum]
for
PlayStation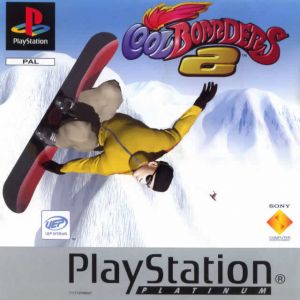 Key Information
Release Date
1 August 2000
Where To Buy
Price History
Our Thoughts
Want to go snowboarding? Here's the virtual chance to do so. Choose from 16 challenging tracks that race you down the hill. Try devastating moves and cool stunts. There are 10 characters complete with individual characteristics and boarding styles. If you just want to show off your twist and turn tricks then you can race in the big air and half-pipe modes.
There is also the competition mode available to race against others. There is even a practise mode where you can race without any scores and this is called the Board Park mode. There are also a variety of snowboards each with a unique rating. Better still make your own awesome snowboard. The game also offers different points of view for gameplay. From dual perspectives to choose one racing mode which is accompanied by top of the block sound tracks that add to the excitement of setting the tarmac on fire.
The turns round the chicane, the rolls when you hit blocks or flips you make with your snowboard are aided by realistic physics. The slopes are deadly and you have to show your best boarding skills in Cool Boarders 2.
Reviews