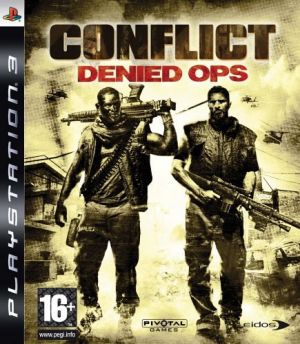 Key Information
Release Date
8 February 2008
Other Platforms
Where To Buy
Price History
Our Thoughts
Civil War has engulfed Venezuela after a military coup brought down the government. Democratic forces are keen to re-establish constitutional order. Even the American government is prepared to help in this respect. However the incumbent Venezuelan government has warned of use of nuclear weapons in reply to any American interference.
In order to neutralize the nuclear threat, CIA Special Activities Division is pressed into action. But it must act alone and covertly. This first person shooter game offers high energy firefights that also see the entire environment like huge buildings, high walls and everything else lying around, destroyed in combat. With every operative possessing a unique skill you can wreak havoc on the deluge of terrorists. Accomplish the missions with the help of an unending torrent of explosives.
For twice the fun and action interchange between members of your squad at any time as an individual player. Invite a pal to play online, or via system link or as split-screen. Pivotal Studios have developed the unique Puncture Technology that can create new pathways by simply blasting through obstacles, attack enemies from behind walls or even bore holes in your defensive cover to make path for firing objects.
Reviews