Condemned 2: Bloodshot
for
PlayStation 3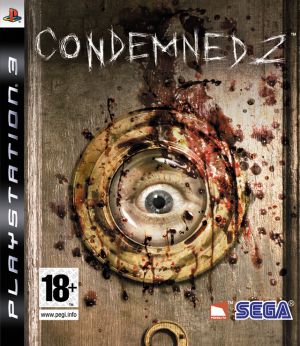 Key Information
Release Date
4 April 2008
Where To Buy
Price History
Our Thoughts
A sequel to the much-appreciated psychological terror game Condemned, this game titled Condemned 2 boasts of a novel combat mechanic and a multiplayer mode that can be played online. It calls for immersive gameplay and is of a first person action thriller genre. You are in pursuit of a serial killer who has committed a number of horrific murders back to back and must employ skills of detection and force also.
The protagonist is a recalled investigator of the Serial Crimes Unit, Ethan Thomas who must look for his partner who has disappeared. Recovering from his troubled past, Ethan must get a grip on his own self doubts as well as attempt to unravel a dangerous plan that engulfing the city. He uses objects from the environment merely to stay alive. Your arsenal includes a number of offensive and defensive combination of moves as well as the use of guns and other not-so-sharp devices.
With the help of latest technological tools in forensics he must solve mysteries and identify the psychopath. The interest is sustained by suspense as every murder has multiple ways of being solved. Thus you are in dire need of both raw power and clever acumen.
Reviews