Commandos 2: Men of Courage
for
Xbox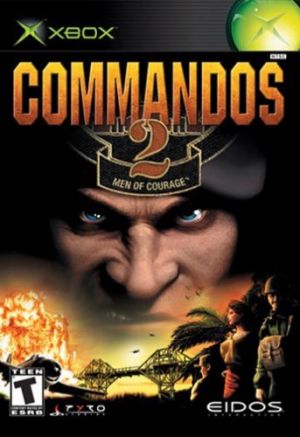 Key Information
Release Date
13 September 2002
Other Platforms

Windows PC
Where To Buy
Price History
Our Thoughts
Take a look at the right treatment that must be meted out to a video game of real-time strategy genre when you play Commandos 2 on the PlayStation 2 and Xbox. This is a game played from third-person perspective. Move all around the world in around 10 missions to fight. Think before you shoot as you might invite the worst half of the Panzer army and pummel you out.
Beware the level of difficulty is hard. So making one incorrect move will end it. However perseverance pays and gameplay becomes interesting. Through capsule sized tutorial missions learn about the control system, available range of vehicles and weaponry and the use of a variety of stealth moves for gameplay. Perform just about all actions like running, crawling, tip-toeing and creeping past the enemy. Employ Tanks in offense, and boats for maritime missions.
You have half a dozen commandos each with unique abilities to tackle the Nazis. While the speed of the game might be seen as slow the game really grows on you. Want to take a bet that it is among the best RTS games to be played on consoles in recent times?
Reviews