Command & Conquer 3: Kane's Wrath
for
Xbox 360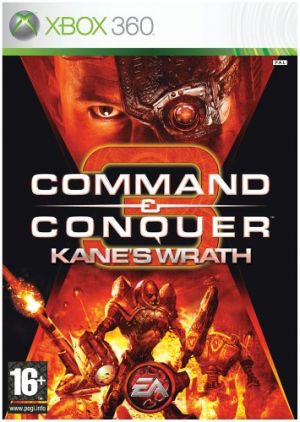 Key Information
Publisher
Electronic Arts
Release Date
27 June 2008
Other Platforms

Windows PC
Where To Buy
Price History
Our Thoughts
The Command & Conquer series is now finally available on the Xbox 360 with the game, Command & Conquer 3: Kane's Wrath. This is an expansion pack to the popular, Command & Conquer 3: Tiberium Wars. However you can still continue to play the Tiberium saga even without the ownership of Command & Conquer 3 Tiberium Wars game. Confusing, but that's how they do it with the RTS genre.
This one player campaign features Kane as the protagonist in the Tiberium Universe. The entire game captures a 20 year time period that begins with the Brotherhood of Nod being born again when the Second Tiberium War ends and progresses to the dramatic events of the Third Tiberium War and time after that. The game also features video sequences in live action that are in high definition format. So can they count on you as their commander to let the Nod Brotherhood hold their sway over earth?
Don't miss the Xbox exclusive Kane's Challenge mode where there are ten challenges you must fight all armies by selecting one among nine troops. Joseph Kucan as Kane would be critic and fan as you move up here.
Recommended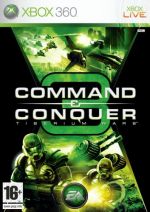 Reviews