Colony Wars III: Red Sun
for
PlayStation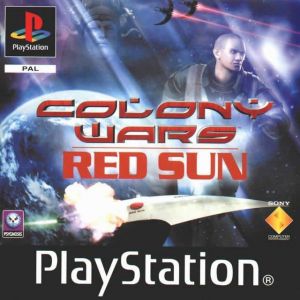 Key Information
Release Date
30 July 2000
Where To Buy
Price History
Our Thoughts
Far some intense dogfights, amazing graphics and lovely music try the third game in the Colony Wars series. You are Valdemar, a galactic mercenary you must brave belligerent empires and search for the super spaceship Red Sun. The missions get progressively difficult each providing you with money that can be used towards upgradation of weapons to face the next mission.
The various kinds of missions could be an easy intercept of enemy spaceship or for escorting other spaceships through enemy territory. The range of arsenal includes precision lasers, missiles and defence shields. To combat with big space vehicles, the player is allowed to attack specific parts of the ship like gun turrets. The Status Menu carries many missions from which the player can select any to proceed. However the ones marked with P alone will help move the plot along.
While there are no new features in this series game, it still is a playable one that gives the PSX a run for its money. The game can be played by anyone as the beginning of the game can be handled with ease. Though space based dogfights seemed a little far-fetched in this day and age it is still enjoyable.
Reviews