Code Lyoko: Quest For Infinity
for
Wii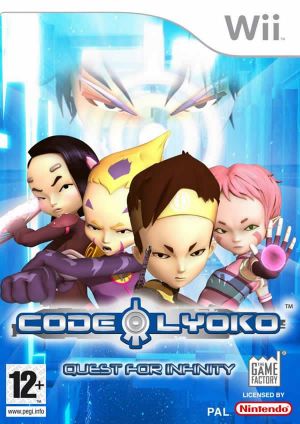 Key Information
Publisher
The Game Factory
Release Date
23 November 2007
Where To Buy
Price History
Our Thoughts
Ulrich, Odd, Jeremy and Yumi are school going kids who are out to help their virtual pal Aelita stop the evil super virus X.A.N.A. and his forces from destroying the virtual world, Lyoko by infecting the mother of all Super Computer. The anime game follows their social and virtual lives of the friends in this point and click genre of a game.
The latest in Computer Graphics Imagery lets you switch between two and three dimensional formats. While being students in the real world they must move around town to interact with people as well as gather objects. However things are not this straight forward in the computer world. Every characters possesses unique fighting abilities like Ulrich's sword melee or Odd's range combat moves. Yumi has a balance of both while Aelita can only make moves in defence.
In the adventure part of the game the players are assisted by the guiding map that indicates their course of action. The twist lies in the fact that when the screen in the game moves left the map goes up causing some difficulty in managing both. The game is made of 15 chapters based on the show's episodes.
Reviews