Clive Barker's Jericho
for
PlayStation 3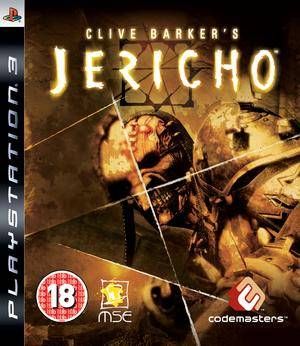 Key Information
Release Date
26 October 2007
Other Platforms

Windows PC
Where To Buy
Price History
Our Thoughts
Here is a team-based action horror game. The venue is Al-Khali, a modern city in West Asia. The city's residents cannot be contacted. Like a phoenix, rises an ancient city where lurks an evil from the depths of time. It stands over the ruins of ancient conquerors and could be the fountain-head of an apocalypse that could affect the entire earth.
Author and film maker Chris Barker's story comes alive on this next generation platform console. You are the head of Jericho Squad - a US Special Forces strike septet team that fights against paranormal threats. Not only do the members possess master over modern warfare techniques but also a variety of para-psychological skills in clairvoyance, alchemy, blood magic, exorcism. The task ahead of the team is to scour the city on fire, block by block to towards ground zero. Enroute they are challenged by dangerous armies of denizens from hell who are the city's overlords.
The nearer they get to the evil source the more they would need the joint psychic acumen of the entire Jericho squad rather than purely on assault weapons or combat skills. Can you amass the team's talents to check the advance of evil?
Reviews