Clash of the Titans
for
Xbox 360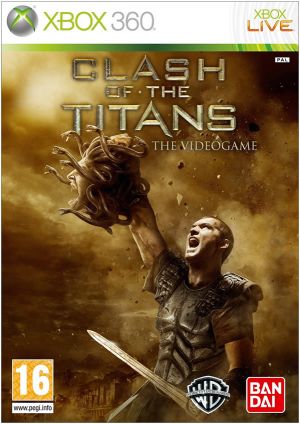 Key Information
Publisher
Namco Bandai Games
Where To Buy
Price History
Our Thoughts
Dive into the world when the Gods and heroes stood shoulder to shoulder. Clash of the Titans is based on the mythological stories of Greece. You are Perseus the hero, who is the only hope for human race lest it be completely destroyed by Hades the Lord of the underworld. But the half man half god also needs assistance.
Get help from an army that is under the command of other players or the computer. Counter nearly 100 varied and terrifying creatures including the mammoth Kraken, Medusa, Cyclops, centaur, succubi with the weapons you amass in your game at times even covet it and alter it to suit your purpose as well as use the enemy's power to defeat him. Pegasus the flying horse is also at your service. Move through 15 different environments ranging from the lofty Mount Olympus to the fearful nether land.
Fight the greatest war in Greek mythology. Two new modes with this game let you play the entire movie as a game and the other has all new quests and creatures in store. So, can you as Perseus overcome Hades and his minions? Play the game to find out.
Reviews