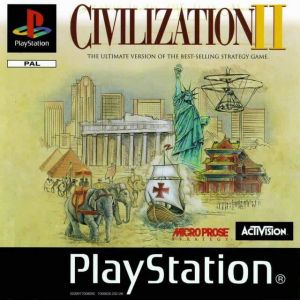 Key Information
Release Date
22 October 2008
Where To Buy
Price History
Our Thoughts
Civilization II is your chance to be a masterful empire builder. Take vital decisions that affect society, economy and politics and finally make or break history. Meet historical personalities during the course of the game. Since each of your moves shapes your future, utilize diplomacy and military management tactics wisely.
From being the head of an ancient tribe you can lead your nation to transform into a veritable global power. For this you need to both invade and defend. Choose from an assortment of troops such as archers wielding primitive weapons like bows and arrows; or modern war soldiers like paratroopers to land in enemy territory; or advanced technological might like the AEGIS cruisers and stealth fighter planes. Get the better of world's best minds using strategy. Go to war or broker peace or forge alliances with friendly countries when you employ advanced diplomatic tactics.
Civilization II boasts of a tailor-made interface for PlayStation console to offer ease of empire building. Try the beginner mode to receive hints to progress. Get addicted to becoming a world builder beginning at a brick by brick stage and going on to establish control over a major part of the world.
Reviews