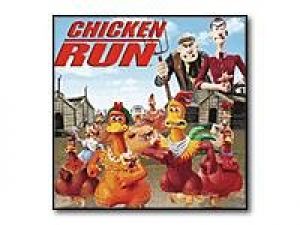 Key Information
Release Date
24 November 2000
Other Platforms
Our Thoughts
I recently had the opportunity to play Chicken Run, a puzzle-platformer based on the popular animated movie of the same name.
At first glance, the game's graphics and character designs were impressive, capturing the look and feel of the movie perfectly. The controls were smooth and responsive, making it easy to navigate through the various levels and challenges.
One of the things I appreciated most about Chicken Run was the variety of levels and tasks. Each stage offered a different set of obstacles and challenges, keeping the gameplay fresh and exciting. I also appreciated the ability to play as different characters from the movie, each with their own unique abilities and skills.
The storyline of the game followed the plot of the movie closely, with players helping the chickens escape from their coop and evade the clutches of the villainous Mr. Tweedy. The writing was clever and humorous, adding an extra layer of entertainment to the game.
Overall, I thoroughly enjoyed my time with Chicken Run. The combination of puzzle-solving, platforming, and character-based gameplay made for a fun and engaging experience. The charming graphics and likable characters added to the appeal. If you're a fan of the movie or just enjoy puzzle-platformers in general, I highly recommend giving Chicken Run a try.
Reviews